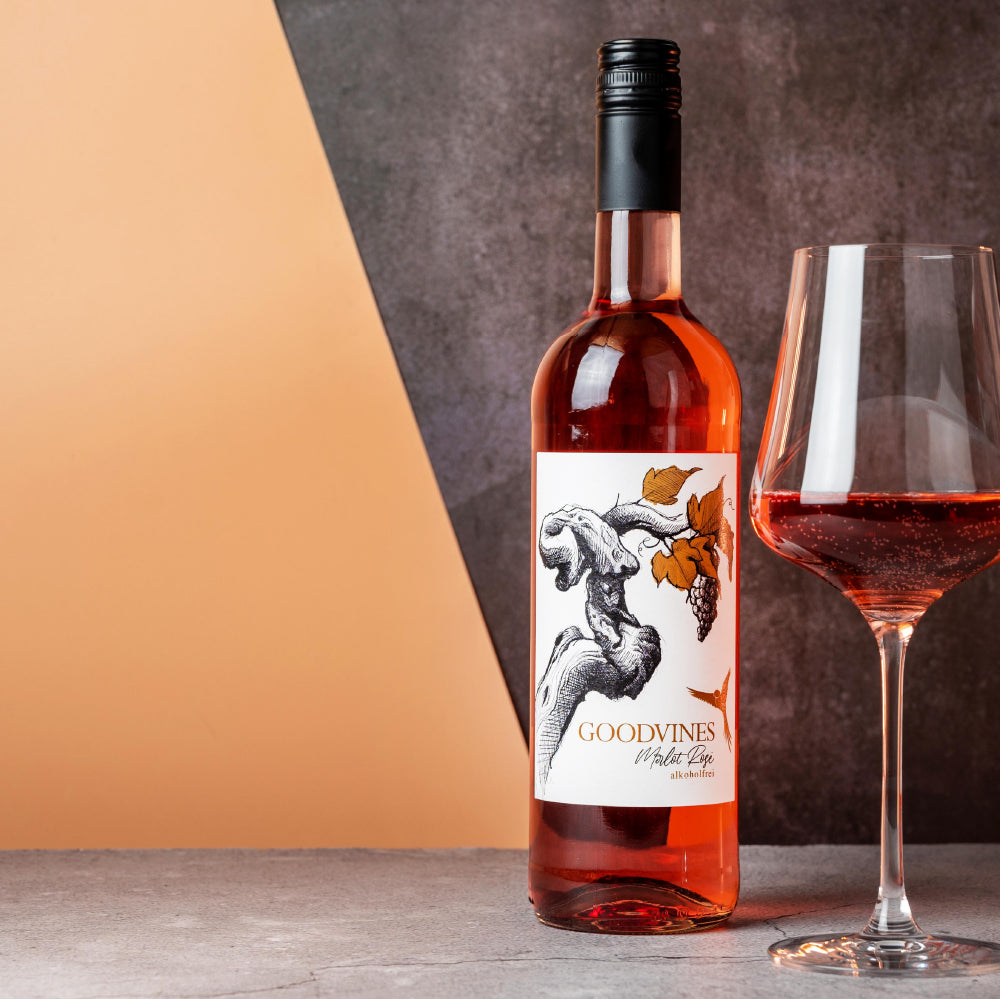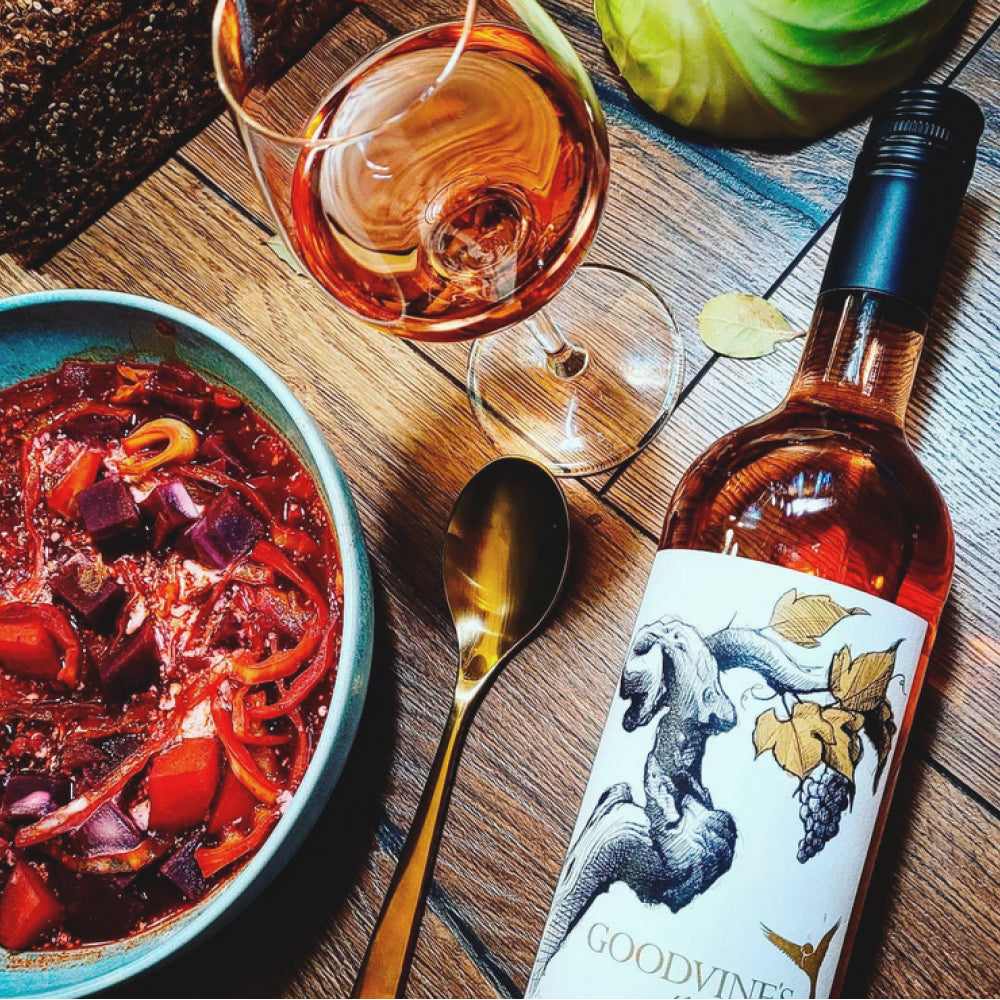 GOODVINES - Merlot Rosé - alcohol-free
Sale price
€9,50
Regular price
GOODVINES - Merlot Rosé - alcohol-free
Sale price
€9,50
Regular price
STYLISH | AUTHENTIC | NON-ALCOHOLIC
This Merlot Rosé is an alcohol-free alternative for every occasion. Ideal for anyone who wants or needs to give up alcohol.
Our Merlot Rosé is gently dealcoholized under vacuum. The typical aromas of strawberry, cherry, blackberry, raspberry, plum and currant pamper the palate of connoisseurs. The natural sweetness of the grape makes it a refreshing and light treat. Perfect for hot days and balmy summer nights. The addition of artificial sugar and artificial flavors is deliberately avoided.
GOODVINES Merlot Rosé only has around 20 kcal per 100 ml.
Serving suggestion:
Goodvine's Merlot Rosé is best enjoyed chilled.
Before drinking for the first time, let the wine develop for five minutes.
Ingredients: non-alcoholic wine, rectified grape must concentrate, carbon dioxide.
Preservative: Sulfur dioxide.
| | |
| --- | --- |
| Nutritional values  | per 100ml |
| calorific value | 87KJ/ 20kcal |
| carbohydrates | 4.9g |
| of which sugar | 4.2g |
Contains small amounts of fat, saturated fat, protein and salt.
Distributor: Goodvine's Drinks GmbH, Hans Bunte Str. 20, 69123 Heidelberg
| | |
| --- | --- |
| Allergen information: | Contains sulfites, sulfur dioxide |
| Drinking temperature: | 6-8°C |
| Quality level: | non-alcoholic wine |
| Closure: | Screw cap |
| Residual sugar: | 42.0g/l |
| Total acid: | 7.0g/l |
| Category: | Non-alcoholic, rosé wine, still wine |
| Contents: | 0.75 l |
| Alcohol content: | 0% Vol. |
| Match with: | Fish, hard cheese, beef and game dishes, game birds |
| Grape variety: | Merlot Rosé |
| Country: | Germany |
We process all orders within 2 working days.
It will then be shipped to your door in another 1-2 working days.
our bestsellers
Discover the shop
Sale price
€2,79
Regular price
Sale price
€2,79
Regular price
Sale price
€2,79
Regular price
FAQ
Frequently asked Questions.
We are founded & managed in Germany.
We ship throughout Germany.
Unsatisfied? No problem. Every order comes with a 14 day return guarantee.
Normally the package will arrive within 2-6 working days. Please apologize if there are occasional delays.
We work with SSL encrypted payment methods. We offer all common payment methods.
If you have any further questions, please write to our support team under "Contact". We are available 24/7 and look forward to hearing from you.
We usually respond within one working day.